Submissions are now closed until mid-2019.
Send up to four poems that have not been published elsewhere (online workshopping is fine, but not publication in a magazine or blog. Please take note of this.
Simultaneous submissions are fine but please let us know if your work is accepted elsewhere before we have got back to you. We aim to contact you within around 12 weeks, and often sooner. If we'd like to retain work for consideration for a later issue we will let you know.
Please note that due to the volume of submissions, we ask that you submit only once for each issue – that way we can keep response times as short as possible.
We're looking for original, interesting work that is carefully crafted, with attention paid to sound, rhythm and image. We're friendly towards metrical and non-metrical work.
We publish the magazine as a pdf, which can be downloaded and printed if readers wish. Readings of many of the poems can be found here on the blog. If your work is accepted for publication we will offer you the chance to submit a recording.
We're afraid that we're running on a budget of no money at all and can't offer you payment, just the satisfaction of seeing it snuggling up to equally exciting poems and reaching a wide audience of discerning readers.
~~~~~~~~~~~~~~~~~~~~~~~~~~~~~~~~~~~~~~~~~~~~~~~~~~~~~~~~~~~~~~~~~~~~~~~
How to submit
We do not charge submission fees. Please submit through the Submittable link below.  This is an on-line submission manager – you need to create an account (just a username and password) – and can then upload a document.  We can't accept poems sent by email unless you are having a real problem with Submittable.
Upload all your poems (no more than four) in one document. This is important!
Include a short third-person biography (no more than 120 words).
Include a short cover letter that tells us a little about you and why you like Antiphon.
Please read our earlier issues before submitting to get a feel for what we are publishing – we'd love to hear your opinions.  By submitting you are confirming that you own the copyright of your submission and are happy for us to publish it online and in pdf format. Please note that this website and all issues of the magazine are archived by the British Library.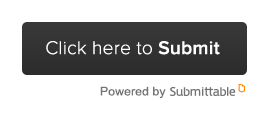 Copyright is retained by the authors.  All images copyright Rosemary Badcoe or Noel Williams.